The Grasp of Avarice Dungeon was one of the biggest announcements Bungie has made in recent years. The Dungeon itself wasn't what was hyped up - it was actually the Gjallarhorn Rocket Launcher alongside its catalyst that people were truly excited for. If you simply don't have the time to grab this incredible Rocket Launcher that bursts bosses' health bars, or you possibly just wanted to get boosted through the dungeon without any hassle, BlazingBoost is here to help you! Grab yourself a clear or two of the dungeon and we'll help boost you through it either as a Recovery (account sharing) or Sherpa (playing along with the booster).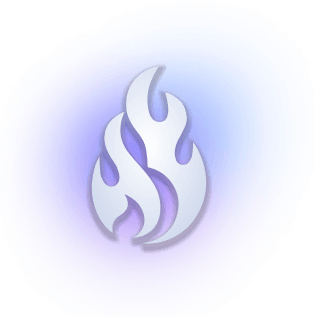 What is the Grasp of Avarice Dungeon?
The Grasp of Avarice Dungeon, a Dungeon that came along with the 30th Anniversary Pack. The dungeon itself is a throwback to Destiny 1 days, and with it, it has brought the highly acclaimed Gjallarhorn Exotic Rocket Launcher.
What are the benefits of completing the Grasp of Avarice Dungeon in Destiny 2?
Players will obtain armor and weapons tied to the 30th Anniversary Pack and dungeon.

Players will be obtaining the Gjallarhorn Exotic Rocket Launcher if they have the quest for it.
What are the requirements for getting a Grasp of Avarice Dungeon Boost in Destiny 2?
Players will need to own the 30th Anniversary Pack.

Players will need a minimum power level of 1350+.
Why is it difficult to complete the Grasp of Avarice Dungeon in Destiny 2?
The Grasp of Avarice Dungeon includes 4 different steps with different mechanics, this includes puzzles, sparrow racing, and more.

It needs good coordination and understanding of the mechanics. Unfortunately, a lot of players simply don't have enough time to grind such challenging and mundane activities. This is exactly where we step in.

Our boosters can help you out when it comes to completing the Grasp of Avarice Dungeon. Whether you wish to purchase the Recovery or Sherpa boost is completely up to you, but please keep in mind that Sherpas are 101% SAFE and risk-free. On the other hand, there is always a certain level of risk when it comes to Recoveries, despite all the safety measures that we take to protect our customers' accounts as much as possible. Using VPN with each Recovery service is mandatory to bring the risk to the minimum.
What happens after purchasing the Grasp of Avarice Dungeon Boost?
Step 1: Join our contact-only server 'https://discordapp.com/invite/Sef6HKC'. Everything is empty - don't worry, that's normal. This is done intentionally to protect your privacy.
Step 2: Once you are there, search for "BlazingBoost Destiny2#2444" and message us! A friend request is not needed if you're purchasing a Recovery, especially because too many contact requests and acceptances may trigger Discord's anti spam bot.
Step 3: We organize everything for you. We inform you when we've received your purchase, as well as when a perfect and most suitable booster is found for your order.
a) If you purchas a RECOVERY, we coordinate the entire log-in process. We let you know once the booster is ready to log in, if he needs a two-way authentication code to do so, as well as once he's completed the order.
b) If you purchase a SHERPA, our Discord suppor team will create a group convo / conference with you and your booster, where you'll be able to arrange everything.

Keep in mind that we always recommend Sherpa options, as they are completely SAFE.