Lightfall in Destiny 2: The Ultimate Gaming Experience
• New Campaign: Embark on an exciting journey in Lightfall that builds on the success of The Witch Queen's refined format. Get ready to learn about the Strand and witness pivotal events as new characters and major players clash.
• Legendary Difficulty: Up for a challenge? Play the Lightfall campaign on Legendary difficulty and earn higher tier rewards to get Raid-ready faster.
• Neomuna Destination: Explore a brand new space - Neomuna, the capital city of Neptune, a neon-lit, highly advanced city built by an alternate version of humanity. Protect the city from new foes with the help of Cloud Striders, the city's super-soldier defenders.
• New Enemies: Battle against Calus' brutal Shadow Legion, a new Cabal army enhanced by the Witness' power and Pyramid technology. You'll also face the formidable Tormentor enemies, boss-like Pyramid enemies that have a variety of ranged and close-up attacks.
• Endgame Activities: Take part in the Lightfall Raid launching on March 10, with Adept weapons that can roll with enhanced perks. Access two more Dungeons in Season 21 and Season 23 with the Lightfall Annual Pass and its Year 6 Dungeon Key.
Get ready to dive into a world full of action and adventure with Lightfall in Destiny 2.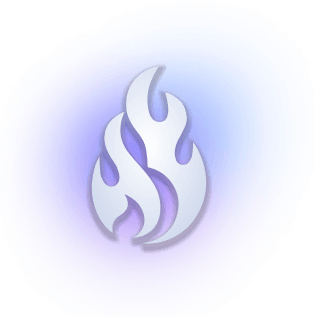 What is the Strand subclass?
Strand is a new subclass in Destiny 2, part of the Darkness power. It allows Guardians to manipulate space and time by reaching into the fabric of the world known as the Weave. The Strand subclass is unique as it is the first time Guardians have discovered and learned to use it, unlike the other elemental powers in the game. Warlocks will be known as Broodweavers, Titans as Berserkers, and Hunters as Threadrunners, each with their own unique Strand abilities. Strand also introduces a new gameplay mechanic called grappling, which allows players to swing through their environment without needing to latch onto a physical surface. The grappling ability opens up new possibilities for platforming puzzles and Easter eggs in the game world.
What new exotic weapons and gear coming?
Destiny 2 Lightfall expansion will introduce new exotic weapons and armor pieces, including:
- Final Warning: a Strand sidearm that fires seeking Strand bullets.
- Deterministic Chaos: a Void machine gun that weakens enemies and makes them volatile every 4th and 16th shot.
- Winterbite: a Heavy Stasis glaive that creates a frost orb and fires freezing projectiles.
- Quicksilver Storm Exotic Catalyst: preordering Lightfall grants access to the catalyst for the Quicksilver Storm Auto Rifle, causing grenades to create Tangles on kills.
- Cyrtarachne's Façade: a Hunter helmet that grants increased flinch resistance and armor when grappling.
- Abeyant Leap: Titan boots that spawn additional lashes on Barricade Class Ability use and provide additional armor.
- Swarmers: Warlock boots that create Threadlings that attack enemies when Tangle is destroyed. There might be additional exotic items included in the expansion. The expected is a unique Exotic Raid weapon.
When will the new raid come out?
The new raid for Destiny 2 Lightfall is set to launch on March 10th at 9am PST/12pm EST/5pm GMT. Information about the Raid is scarce but it is known that Adept weapons from the Raid can roll with enhanced perks, making playing the Raid on Master difficulty a compelling choice for players.
Why should I buy Lightfall services?
If you're looking to make the most of your Destiny 2 Lightfall experience, consider purchasing a service from us. Our services at BlazingBoost offer both recovery and sherpa options to help you progress through the campaign and endgame activities. Our team of experienced players can help you obtain powerful gear, complete difficult challenges, and reach the level of play that you desire. Whether you're a seasoned veteran or a newcomer to the world of Destiny, our services can help you get the most out of your Lightfall experience.
Why should I buy Lightfall services from you?
We are a company with long-term experience in the business, over 10 years in Wow and over 2 years in the Destiny 2 game. Many of our supporters are active Destiny 2 players who are aware of the current state of the game and that can give you better insight into everything relevant for you to know.
Our focus is especially on:
- Provide a realistic and precise time for order completion
- offering a competitive and affordable price on the market
- Provide an excellent support service through our website and discord chat (available 24/7, 365 days a year)
- always improving in every aspect possible
Your customer rights are safe and respected through our Terms and Conditions. Delivering a good experience is as important to us as the service itself. We have many loyal and trusting customers already which can be confirmed by our Trustpilot, over 31,000+ Reviews
Who is going to carry me?
We have many excellent players at our disposal, players that are thoroughly tested before joining our company, to ensure a high-quality service. This includes players on every available platform: PC, XBOX, PS4/PS5.
They bring a lot of experience and game knowledge with them, which means they know every shortcut that is available and the most efficient way to do any Destiny 2 service.
The only choice that you have to make is to either decide to play together with our players (Sherpa), or you will choose to do this service with account sharing (Recovery).
What happens after purchasing? Will I lose access to my account?
Once you place your Destiny 2 order you will need to join our "Contact Only" Discord server: "https://discord.gg/Sef6HKC". This will allow you to message our Discord support account "BlazingBoost Destiny2#2444" for Destiny 2. You can also send a friend request to that same discord.
If you ordered a service with an account-sharing option (Recovery), we will start searching for available players and inform you when we find someone. We will always tell you when someone will be using your account, that way you WILL NOT lose access to your account completely; you can play whenever our player is not using your account (this can be coordinated easily with our Discord Support).
In case you ordered with the Sherpa (Selfplay) option, we will find you a player (or a team) and create a chat in Discord with him (them). This way you can organize your playing schedule with your assigned team, and at the most convenient time.