Description:
Are you tired of struggling to climb the ranks in Destiny 2? Our service is here to help. We offer a range of recovery-boosting services for players looking to improve their Glory Rank in the game. Whether you're stuck at Copper, Bronze, Silver, Gold, Platinum, Adept, or Ascendant, our team of experienced players can help you reach your desired Rank. With our help, you'll be able to climb the ranks and become one of the top players in the game. Contact us today to learn more and get started on your journey to the top!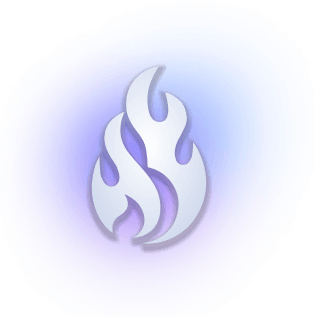 The Crucible is the player vs player (PvP) multiplayer mode in Destiny 2. It is a place where Guardians can test their skills against each other in various game modes, such as Control, Supremacy, Countdown, and more. The Crucible offers a range of rewards, including gear, weapons, emblems, and shaders, that players can earn by participating in matches and completing challenges. Additionally, players can earn Crucible Ranks by competing in the Crucible, which unlock new rewards and increase their standing within the Crucible community.
Why should I buy Crucible Rank Boost in Destiny 2?
There are several reasons why you might want to consider purchasing a Crucible Rank boost in Destiny 2. Here are a few potential benefits:
Boosting your Crucible Rank can help you unlock new rewards and content in the game, such as exclusive gear.

By climbing the ranks, you'll be able to compete with other high-level players and test your skills against some of the best in the game.

A higher Crucible Rank can also give you a sense of accomplishment and pride in your abilities as a player.

Boosting your rank can save you time and frustration, as it can be difficult and time-consuming to climb the ranks on your own.

With the help of a boosting service, you can reach your desired rank quickly and efficiently, allowing you to focus on other aspects of the game.
How to get Crucible ranks in Destiny 2?
Players rank up based on their performance in their games which makes it difficult to farm ranks since wins are not the defining factor anymore.
The ranking system in the competitive playlist goes:
Copper

Bronze


Silver


Gold


Platinum
Platinum 1

Platinum 2

Platinum 3


Adept


Ascendant
Ascendant 3

Ascendant 2

Ascendant 1
What requirements do I need to meet for Crucible Rank Boost in Destiny 2?
Why is it difficult to get Crucible Ranks in Destiny 2?
If you're looking to compete with the best PVP players in Destiny 2, the Competitive Playlist is where you need to be. However, as you climb the ranks and reach higher levels, you'll find that it becomes increasingly difficult to rank up. This is because the pool of players at these higher levels is smaller and more skilled, making it more challenging to win games. Don't let this discourage you - with hard work and determination, you can rise to the top and become one of the best players in the game.