The Vault of Glass Raid is one of the most popular raids in Destiny 2. Reprised from Destiny 1 on May 22nd, 2021, in Destiny 2 it brings us a whole new location and new things to farm.
One of the best things about The Vault of Glass Raid is its Exotic Fusion Rifle, The Vex Mythoclast - one of the most popular weapons and hardest to obtain in the game. It is highly RNG-dependent to obtain and has a low drop rate which makes it exclusive and rare.
With The Vault of Glass Raid, we are offering many services as other Raids such as:
Full Raid Completion (Normal / Master)

Seal Completion

Last Boss Kill

Vex Mythoclast farming

Legendary Weapons Farming

Armor set

And more….
We have two options when it comes to our services:
1. SHERPA - play with the booster and get carried with them and their team, which is 101% safe
2. RECOVERY - This option which lets our booster play directly on your account. This option is great for people who don't have much time due to their job, errands and other obligations.
Book your Vault of Glass Boost today and enjoy the amazing loot that it brings! We're available 24/7 and support all platforms!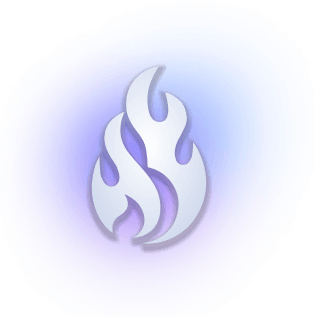 What is the Vault of Glass Raid?
The Vault of Glass Raid is the Raid that Bungie introduced in Destiny 2 on May 22nd, 2021. It was reprised from Destiny 1.
As per every Destiny Raid activity, The Vault of Glass Raid comes with full exclusive armor and weapons sets that they can get only from this raid. We offer different types of Vault of Glass Raid Boost.
Why should I buy the Vault of Glass Boost?
Players will get the chance to obtain all the exclusive Armor and Weapons from The Vault of Glass Raid.

Players will earn an exclusive Emblem, and some Triumphs if they complete specific challenges inside the raid.
Why is it difficult to complete The Vault of Glass Raid in Destiny 2?
Players have to form a fireteam composed of 6 guardians and beat all the steps and mechanics of The Vault of Glass Raid.

Players must have some good knowledge of all the steps mechanics and in general of PvE mechanics.

Players will have to have good coordination with their teammates to beat all the steps without wiping too many times and survive all the encounters.

We know that raiding with random people can be challenging and full of toxicity, and there is a lot of shaming and blaming going around when your team wipes. Raiding with friends is great, but sometimes they are just not geared enough, or it can simply be an issue of scheduling time to play together. We are here to solve those issues for you.
This is exactly where we step in.
We have many skilled and experienced players who have completed many raids. You can choose whether you want your service completed in Sherpa (Selfplay) which is 101% SAFE, or Recovery (account sharing).

What are the requirements to complete the Vault of Glass Raid in Destiny 2?
This raid is free content, not bound to any DLC.

Players must have a minimum power level of 1350.
Why should I buy the Vault of Glass Boost from BlazingBoost?
We've been in the boosting business since 2012. Specifically for Destiny, we have many years under our belt with a large roster of experienced players who have already completed many Day 1 Raid boosts with previous Raid releases. Therefore, we can provide this service efficiently and on all the available platforms: PC, XBOX, and PS4/PS5.

What you can expect from us if you decide to go for the Vault of Glass service:
- A truthful and precise time of completion for your order

- A reasonable price with quality players that will be assigned to your order

- Easy to use website chat (LiveChat) and Discord support will help you with any questions you might have (available 24/7).

Your consumer rights are safe and respected through our Terms and Conditions. We want to deliver a good experience and not only a service. Our Trustpilot can show you that we have many satisfied customers that trust us. We have over 29.500+ reviews and an excellent 5/5 rating.
What happens after purchasing?
Once you place your Vow of the DIsciple order, you will need to join our "Contact Only" Discord server: "https://discord.gg/Sef6HKC".
This will allow you to message our Discord support account "BlazingBoost Destiny2#2444" for Destiny 2, even without a friend request. You can send a friend request to that same discord if you still can't find us. After we confirm your order, we will start searching for available players.

1. RECOVERY - If you buy this service with the Recovery (account sharing) option, you will be informed by our Discord support whenever someone is on your account.
2. SHERPA - Otherwise, in the case of Sherpa (Self-play), we will make you a chat, on Discord, with you and your assigned team.

You can organize your schedule with that team from that point, and they will do their best to accommodate you.
Our Discord support will be available for you too, literally 24/7 for any additional questions or doubts that you might have.