The Witch Queen Expansion is finally here. Probably one of the most anticipated expansions in recent Destiny 2 history, the Witch Queen brought us many changes and more exciting content. On this page, you can find almost every new service or weapon available that can give you a good head start in your new Destiny 2 journey.
This includes:
- campaign completion, both on classic and legendary difficulty

- various seasonal activities like weekly challenges, wellspring farming, battlegrounds

- quests for new exotic and legendary weapons or armor, and more
You can buy our Witch queen services with Sherpa (Selfplay) or Recovery (account sharing) option.
Available on all platforms: PC, XBOX, PS4/PS5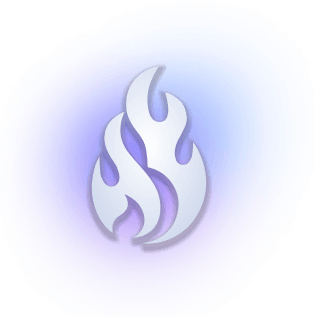 Why should I buy a The Witch Queen services boost?
The ultimate purpose of any boosting service is to help the players who are new and know nothing about the game to stand on their feet. We can provide a professional player, who has already invested time and resources into building his profile, while you sit back and relax. Destiny 2 has some quests and activities which are hard to be completed by new players, who lack game experience or proper guidance.
Let's not forget that some content can be time-consuming and repetitive too. Most of us have 3 guardians that need leveling and good gear and we need to complete the same content with them, a couple of times, to keep them up-to-date and competitive.
Our professionals can help with everything already mentioned, either to save your precious time or to help you complete some hard activities, so you can enjoy Destiny 2 even more.
Why should I buy The Witch Queen services from you?
We are a company with long-term experience in boosting business, over 10 years in Wow and over 2 years in the Destiny 2 game. Many of our supporters are active Destiny 2 players who are aware of the current state of the game and that can give you better insight into everything relevant for you to know.
Our focus is especially on:
- Provide a realistic and precise time for order completion

- offering a competitive and affordable price on the market

- Provide an excellent support service through our website and discord chat (available 24/7, 365 days a year)

- always improving in every aspect possible
Your customer rights are safe and respected through our Terms and Conditions. Delivering a good experience is as important to us as the service itself. We have many loyal and trusting customers already which can be confirmed by our Trustpilot, over 30,000+ Reviews
Who is going to boost me?
We have many excellent players at our disposal, players that are thoroughly tested before joining our company, to ensure a high-quality service. This includes boosters on every available platform: PC, XBOX, PS4/PS5.
They bring a lot of experience and game knowledge with them, which means they know every shortcut that is available and the most efficient way to do any Destiny 2 service.
The only choice that you have to make is to either decide to play together with our players (Sherpa), or you will choose to do this service with account sharing (Recovery).
What happens after purchasing? Will I lose access to my account?
Once you place your Destiny 2 order you will need to join our "Contact Only" Discord server: "https://discord.gg/Sef6HKC". This will allow you to message our Discord support account "BlazingBoost Destiny2#2444" for Destiny 2. You can also send a friend request to that same discord.
In case you ordered a service with an account sharing option (Recovery), we will start searching for available players and inform you when we find someone. We will always tell you when someone will be using your account, that way you WILL NOT lose access to your account completely; you can play whenever our player is not using your account (this can be coordinated easily with our Discord Support).
In case you ordered with the Sherpa (Selfplay) option, we will find you a player (or a team) and create a chat in Discord with him (them). This way you can organize your playing schedule with your boosters, and at the most convenient time for you.