King's Fall is a raid introduced in the Season of the Plunder. Perhaps the most exciting part of any Destiny 2 expansion is the release of a new 6-player raid activity. This is a legacy raid that was firstly released back in Destiny 1 and which has now been reworked with new armor, weapons & mechanics, coming back to Destiny 2.
There are 5 separate encounters, and the goal for each one is to complete certain mechanics and get to the damage phase. That's when you coordinate with your team and do the most damage possible, repeating the process until the boss dies.
The encounters are:
Charging up: Prevent Totems of Destruction from exploding, feed the main totem with Deathsinger's power and pass Warpriest's trial.
Warpriest: Complete a glyph sequence puzzle, extend the damage phase countdown and deal enough damage to Warpriest to defeat him.
Golgoroth: Grab his gaze, and extend the damage phase with switching it while you damage the small opening in his armor. Clear adds and repeat until he dies.
The Sisters: Find three blight fragments while you are Torn between Dimensions, damage one sister at a time while in the invulnerability shell provided with the reconstructed blight relic. Repeat until both sisters are dead.
Oryx, the Taken King: Kill Light-Eater Ogres and Knights, find the blight fragments while Torn, detonate bombs and damage Oryx's heart in his exposed chest. Repeat until last stand at 20% health, then use everything you have to kill his heart for the final time.

Weapon rewards include:
Doom of Chelchis(Scout Rifle), Quillim's Terminus(Machine Gun), Smite of Merain(Pulse Rifle), Defiance of Yasmin(Sniper Rifle), Midha's Reckoning(Fusion Rifle), Zouli's Bane(Hand Cannon) and last but not least the Raid Exotic, Touch of Malice(Scout Rifle).
Touch of Malice has the perk of using your own health to empower its shots, and you don't have to reload unless you run out of health. Be careful though, because the weapon will kill you if you shoot it while low enough. Handle with care.

The new King's Fall raid was launched for all players on August 26th, 2022. It is one of the most difficult raids released to date due to the raid requiring a lot of preparations and communication between players in order to be able to complete it.
We offer services for the raid boost on all platforms: PS4/5, XBOX, PC. Don't miss out on it and order your King's Fall Raid Boost now.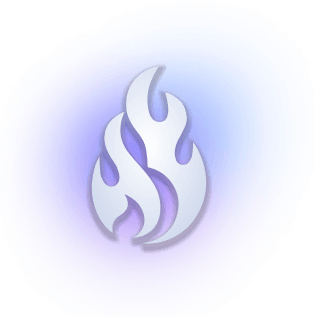 Why should I buy a King's Fall raid boost in Destiny 2?
Raids are the peak of Destiny 2 PvE endgame, so players will need to know endgame mechanics to survive all the encounters. The King's Fall Raid is the newest raid in Destiny 2, with tons of formidable enemies with the highest power level rewards.

We know that raiding with random people can be challenging and full of toxicity, and there is a lot of shaming and blaming going around when your team wipes. Raiding with friends is great, but sometimes they are just not geared enough, or it can simply be an issue of scheduling time to play together. We are here to solve those issues for you.

We have many skilled and experienced players who have completed many raids. Their main goal is to help you achieve what you paid for and have a pleasant and fun experience. Therefore, regardless if you choose to get your King's Fall Boost in recovery (account sharing) or play together with our boosters (Sherpa), you won't be making a mistake.

Sherpa will allow you to have a great time while learning a thing or two without feeling the pressure of performing. Our boosters will do most of the work.
Why should I buy The King's Fall boost from BlazingBoost?
We've been in the boosting business since 2012. Specifically for Destiny, we have many years under our belt with a large roster of experienced players who have already completed many Day 1 Raid boosts with previous Raid releases. Therefore, we can provide this service efficiently and on all the available platforms: PC, XBOX, and PS4/PS5.

What you can expect from us if you decide to go for the King's Fall service:
A truthful and precise time of completion for your order
A reasonable price with quality players that will be assigned to your order
Easy-to-use website chat and discord support will help you with any questions you might have (available 24/7).

Your consumer rights are safe and respected through our Terms and Conditions. We want to deliver a good experience and not only a service. Our Trustpilot can show you that we have many satisfied customers who trust us. We have over 30,000+ reviews and an excellent 5/5 rating.
What happens after purchasing?
Once you place your King's Fall order, you will need to join our "Contact Only" Discord server: "https://discord.gg/Sef6HKC".
This will allow you to message our Discord support account "BlazingBoost Destiny2#2444" for Destiny 2, even without a friend request. You can send a friend request to that same discord if you still can't find us. After we confirm your order, we will start searching for available players.

If you buy this service with the recovery(account sharing) option, you will be informed by our discord support whenever someone is on your account.
Otherwise, in the case of Sherpa (self-play), we will make you a chat, on discord, with you and your assigned team.

You can organize your schedule with that team from that point, and they will do their best to accommodate you.
Our discord support will be available for you, too, 24/7 for any additional questions or doubts that you might have.