Destiny 2 content is divided into Expansions or DLC's which are further separated by seasons. Lightfall (current expansion) has four seasons in total:
Season of the Defiance

Season of the Deep

Season of the Witch

Season of the [REDACTED]
Each season we get more content such as a seasonal activity, dungeon, raid, or other options but they work as content updates on a smaller scale. They also have a seasonal pass with a wide selection of rewards and weekly challenges, bringing new services to cover long and tedious grinds for you. As always, we are here to enhance your gameplay by letting you focus your possibly limited play time on hard, challenging & fun content.
Season of the Witch is the 22nd season in Destiny 2 and the third season since The Lightfall expansion was launched. It will bring a New Reprised Raid and more to the Game.
Other changes or updates include:
new legendary weapons that can be farmed and crafted

a new

Raid (Crota's End)

, that offers some new legendary top-tier weapons and armor pieces and the new

exotic

weapon;

new season pass and weekly challenges;
All those services and more we can provide for you. Our services are available with a Sherpa (self-play) or with a Recovery (account sharing) option. We cover all available platforms: PC, XBOX, PS4/PS5. Book your Season of the Witch boost today.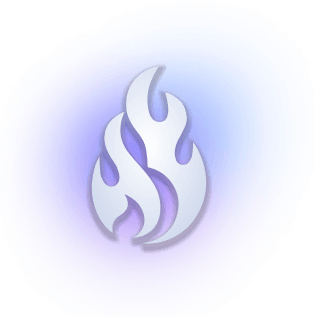 What is new in the Season of The Witch?
Season of the Witch brought with it a ton of additions and changes to the game. Most important of which are the addition of new PvE activities, a new PvP map, and some absolutely insane weapons and weapon perks!
New PvE activities include:
Savathun's Spire (Seasonal PvE activity)
Altars of Summoning (Seasonal PvE activity)

Weekly Exotic Mission

rotator, which includes three previously sunset missions, and two returning exotics (Permanent addition)

Crota's End

, a new reprised raid from Destiny 1, which is free for everyone to access (Permanent addition)
Noteworthy Weapons:
Igneous Hammer

is back in the Trials loot pool, with updated perks! Don't miss out on the chance to get the beast that dominated PvP.

Dead Man's Tale

, even though it was previously obtainable, now you can

CRAFT

it, and get additional trait bonuses, all thanks to the newly introduced Weekly Exotic Missions.

Malediction

, the new ritual weapon of the season, offers some insane perks and benefits that best suit its 120 RPM archetype.

Warden's Law

, a returning legendary hand cannon, coming from a unique subarchetype, which allows it to fire in two round bursts.

Necrochasm

, a returning fan favorite weapon from Destiny 1, which offers some amazing visuals and even packs a punch.
Why should I buy Season of The Witch services from Blazingboost?
Here at Blazingboost, we are all gamers with more than 10 years of experience in the gaming industry. During this time our services and policies evolved to satisfy the needs of any customer. Our reputation is unmatched, and you can see that on our Trustpilot page with over 33,000 reviews, so you can shop with peace of mind. We offer:
24/7 support (live chat and discord)

Trusted, tested, and reliable Pro Players

Customer legal rights guaranteed

Bot & cheat-free services, 100% done by hand
Our package deals will allow you to save both time and money. We're aware that repeating any activity becomes dull after some time, even if it was interesting at first, that's why these packages can alleviate the grind and also help you not fall behind or miss out on the daily rewards
Who is going to boost me?
We have many excellent teams at our disposal; every Pro is tested before joining our company, to ensure a high-quality service. This includes boosters on every available platform: PC, XBOX, PS4/PS5.
Our Pros have teams that are ready and assembled specially for boosting you through every activity that you need. They already know all the tricks, weapons that are needed, optimal armor stats, mods, and everything else. Basically, they know the Destiny 2 game in and out, which will ensure successful and fast completion.
The only choice that you have to make is to decide to play together with one of our teams (Sherpa) or you will choose to do this service with account sharing(Recovery).
What happens after purchasing? How will I contact you?
After you make a purchase, we will have to get in touch on Discord. Please join this Discord server "https://discord.gg/Sef6HKC" and look for "BlazingBoost Destiny 2#2528". The server is supposed to be empty, do not worry! If you cannot find our contact, it could be due to Discord lag.
Try to send a friend request to the Discord we mentioned, and you will be able to message us even before we accept your request, as we will share the server.
Once we're in contact on Discord we'll start looking for a booster for your service. After we've assigned one to your service we'll coordinate the login process, if you ordered a Pilot service, or make a conversation with the booster on Discord, if you requested a Selfplay service. You'll be able to communicate with your Pro player and schedule the playtime there.
If you have any questions, you can contact our support at any time and they'll be able to assist you.
Are Destiny 2 services safe to buy? Are there any risks?
Selfplay (Sherpa) services are always 100% safe, there is no risk involved. You will play on your account and complete Season of the Witch activities together with our Pro players.
Account Sharing services unfortunately always include a certain degree of risk (a potential ban, for example, in case you attract a lot of attention or overdo it with account-sharing activities). VPNs and a low profile will always be of help but still, Sherpa is the way to go really, as it's the future of the industry.
We will always doublecheck with you if you want to proceed with a Recovery, as transparency and customer security is our biggest value. We'll not deny a refund if you change your mind before we have started.