Our reviews
5.0 rating out of 28922 reviews
Vow of the Disciple is a new raid introduced in the Witch Queen expansion. Perhaps the most exciting part of any Destiny 2 expansion is the release of a new 6-player raid activity.

The new Vow of the Disciple raid was launched for all players on March 5th, 2022. It is one of the most difficult raids released to date, due to the raid requiring a lot of preparations and communication between players in order to be able to complete it.

It's available, on all platforms: PS4/5, XBOX, PC.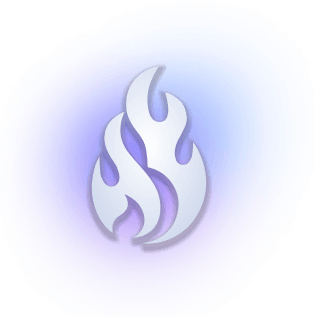 Raids are the peak of Destiny 2 PvE endgame, so players will need to know endgame mechanics to survive all the encounters. The Vow of the Disciple Raid is the newest raid in Destiny 2, with tons of formidable enemies with the highest power level rewards.

We know that raiding with random people can be challenging and full of toxicity, and there is a lot of shaming and blaming going around when your team wipes. Raiding with friends is great, but sometimes they are just not geared enough, or it can simply be an issue of scheduling time to play together. We are here to solve those issues for you.

We have many skilled and experienced players who have completed many raids. Their main goal is to help you achieve what you paid for and for you to have a pleasant and fun experience. Therefore, regardless if you choose to get The Vow of the Disciple boost in recovery (account sharing) or decide to play together with our boosters (Sherpa), you won't be making a mistake.

Sherpa will allow you to have a great time while learning a thing or two without feeling the pressure of performing. Our boosters will do most of the work.
We've been in the boosting business since 2012. Specifically for Destiny, we have many years under our belt with a large roster of experienced players who have already completed many Day 1 Raid boosts with previous Raid releases. Therefore, we can provide this service efficiently and on all the available platforms: PC, XBOX, and PS4/PS5.

What you can expect from us if you decide to go for the Vow of the Disciple service:
- A truthful and precise time of completion for your order

- A reasonable price with quality players that will be assigned to your order

- Easy to use website chat and discord support will help you with any questions you might have (available 24/7).

Your consumer rights are safe and respected through our Terms and Conditions. We want to deliver a good experience and not only a service. Our Trustpilot can show you that we have many satisfied customers that trust us. We have over 22.500+ reviews and an excellent 5/5 rating.
Once you place your Vow of the DIsciple order, you will need to join our "Contact Only" Discord server: "https://discord.gg/Sef6HKC".
This will allow you to message our Discord support account "BlazingBoost Destiny2#2444" for Destiny 2, even without a friend request. You can send a friend request to that same discord if you still can't find us. After we confirm your order, we will start searching for available players.

If you buy this service with the recovery(account sharing) option, you will be informed by our discord support whenever someone is on your account.
Otherwise, in the case of Sherpa (self-play), we will make you a chat, on discord, with you and your assigned team.

You can organize your schedule with that team from that point, and they will do their best to accommodate you.
Our discord support will be available for you, too, 24/7 for any additional questions or doubts that you might have.