Destiny 2 is an MMORPG at its core and as one, there is a significant amount of farming necessary to be up to par with your opponents. In the storm of content starting from Seasonal farming including the Season pass, seasonal activities, exotics, and your power, most players don't have the time to enjoy the end-game content and the fruits of their labor.
Blazingboost is here to change that with our extensive roster of professional, full-time boosters and farmers. These farming services in Season of the Plunder include but are not limited to
Seasonal activity Heist Battlegrounds: Take a fireteam of 3 players through a Rasputin System Defense, defend the warming machine from invaders and obtain the new seasonal loot. Build your crew and have them assist you and your fireteam.
Seasonal exotic The Manticore Submachine Gun: Catalyst Obtain and Completion
Valor & Glory ranks
Let our professionals get you through the tedious grind every season so you can enjoy that end game!
Destiny 2 end-game content can be divided into a few categories:
Raids: Highly organized 6-player activity of epic proportions to defeat challenging encounters with a lot of coordination and damage. They can be classified as old or current:

Old Raids:

Last Wish
Garden of Salvation
Deep Stone Crypt
Vault of Glass
Vow of the Disciple

Current Raid:

Dungeons: are a 3-player activity that tells a story, and pushes you into working together to defeat challenging encounters and push your opponents back. Just like Raids, Dungeons have unique loot including weapons, armor, and exotics. These can also be divided into old and current.

Old Dungeons:

The Shattered Throne
Prophecy
Pit of Heresy
Grasp of Avarice
Duality

Current Dungeon:
Here at BlazingBoost, we believe everyone deserves to enjoy Destiny 2 to its fullest in their way either by completing activities with our pros or enjoying the rewards obtained by our pros. We are here to help! Book your Farming Boost for Season of Plunder today!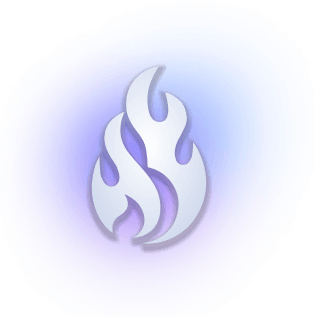 Why should I buy Season of the Seraph Farming Boost in Destiny 2?
What most people lack in today's world is time. Gaming nowadays takes up too much of our day because to stay up to date with every new thing that you can do in the Destiny 2 game, you need to play constantly and almost every day.
Let's not forget that most top-tier content, like raids or dungeons, requires a fireteam of well-coordinated players with great loadouts and skill. Most modern players can't dedicate so much time to grinding or have someone to play with consistently.
We are here to solve some of those issues for you. With our players, you will feel safe and relaxed while farming some of the Season of the Seraph activities. You can jump into the Spire of the Watcher Dungeon without worrying about losing your time or playing with toxic and under-geared random players because of our farming services.
To sum things up: if you decide to play with our players, you will be respected, you will not waste your time and you will be ahead of your peers.
If you decide to trust us with your account, we will find a player who will complete every activity for you, without using any cheats or suspicious behaviour that will put you into trouble.
Who is going to boost me for Season of the Seraph Farming Boost?
We have a vast roster of excellent teams at our disposal; every booster is tested before joining our company, as well as periodically, to ensure a high-quality service. This includes boosters on every available platform: PC, XBOX, PS4/PS5.
Our boosters have teams that are ready and assembled specially for boosting you through every activity that you need. They already know all the tricks, weapons that are needed, optimal armor stats, mods, and everything else. They know the Destiny 2 game in and out, which will ensure successful and fast completion.
The only choice that you have to make is to decide to play together with one of our teams (Sherpa) or you will choose to do this service with account sharing (Recovery).
What happens after purchasing? How will I contact you?
After you make a purchase, we will have to get in touch on Discord. Please join this Discord server "https://discord.gg/Sef6HKC" and then look for "BlazingBoost Destiny2#2444". The server is supposed to be empty, do not worry! If you cannot find our contact, it could be due to Discord lag.
Try to send a friend request to the Discord we mentioned, and you will be able to message us even before we accept your request, as we will share the server.
Once we're in contact on Discord we'll start looking for a booster for your service. After we've assigned one to your service we'll coordinate the login process, if you ordered a Pilot service or make a conversation with the booster on Discord, if you ordered a Selfplay service. There you'll be able to communicate with your booster and schedule the playtime.
If you have any questions, you can contact our support at any time and they'll be able to assist you.
Is this Season of the Seraph Farming Boost safe?
Selfplay (Sherpa) services are always 100% safe as Bungie promotes playing with the best player, so there is no risk involved. You play on your account and complete Seasonal Farming activities together with our professional players.
Account Sharing (Recovery) services will unfortunately always include a certain degree of risk (a potential ban, for example, in case you attract a lot of attention or overdo it with account-sharing activities). We use Premium VPNs and keeping a low profile will always help and be crucial for your safety!
If we are aware of any risks for certain services, you will always be informed before your purchase, and before we start, just to be sure that you are aware of all the rules and potential risks. Your safety will ALWAYS come first and that's why we are always 100% transparent, and we will never deny a refund if you change your mind before we have started.