Power Leveling Boost - Destiny 2 Lightfall
With a Power Leveling boost in

Destiny 2 Lightfall

, you will be able to skip the boring gear grind and enjoy end game as quickly as possible. We are ready to start!

The new expansion and Season of Defiance are here! With this service, we will increase your gear level up to your desired value. 1840 is the current cap.
If you do not choose the extra option below, your desired overall Power Level will be achieved by counting your Artifact Rank.
With this service, our goal is to let you save tons of time! On this page, you can choose your current and desired Power Level, and our booster will do all activities that are necessary for you to reach that level. You can save yourself hours, days, or even weeks of mindless grinding with toxic LFG players and enjoy the actual content that matters.

That's the meaning of our Power Leveling boost: we will bring you to your desired level and let you skip the very long grind. This will allow you to enjoy end game and smash your opponents after a long day at work, for example!

What is Power Leveling though? Let's analyse this in depth!
Destiny 2 has a main progression system like any large-scale MMORPG game, but instead of having a character level, your gear is leveled up. With each expansion or season, the Power Level cap is increased!
In general, the system is called "Power leveling" indeed and it is progressed by completing increasingly harder content up to a cap, which indeed increases during expansions or seasons.
As of February 2023, with Lightfall's expansion release, the current Power Leveling breakpoints are the following ones:
Base level: 1600
Soft Cap(Rare) 1750: Your power level up to 1750 will increase with any activity completion regardless of difficulty. This is a potentially long and tedious process because it's based around letting a new player get used to their Guardian abilities, but it's a system not many gamers appreciate even though it's mandatory in any large game.
Trials Entry 1770: The required Power level to gain access to the most popular weekend activity, Trials of Osiris which is a 3v3 PvP arena with the best out of 9 format. Your goal is to reach 5 rounds won before your opponent, and rounds are won by eliminating the entire opposing team.
Powerful Cap 1800: From 1750 to 1800, you can only progress through Powerful drops which are indicated within the game, and require specific activity completion which brings completion time and difficulty up. This power level will allow you to access most of the content Destiny 2 has to offer, but there are still some limitations.
Pinnacle Cap 1810: The maximum Power level you can have on your armor and weapons, it's the number every Destiny 2 player strives for and pushes. The sources of Pinnacle drops are indicated within the game, and they are extremely limited in comparison to other drops. The Pinnacle cap takes the longest to complete, and all of the content is either tedious or difficult because it has a high requirement within the completion of normal activities such as a high score, current raid & dungeon completions & more.
Progression above the Pinnacle cap 1810+: In addition to the maximum power you can get from your armor & weapons, Guardians in Destiny 2 can also level up their artifact which in turn gives an increase in power. Every +1 power from the artifact has an exponentially increasing requirement so the first few levels can be gained passively, while later on, it requires a massive amount of time that only the top streamers or full-time professionals can invest.
Note that Artifact power progression is important for the absolute end-game. Master versions of the current Raid, Dungeon and Grandmaster Nightfalls have recommended power levels in the realm of 1820-1830, with the requirements being at least 1805.
Please note that to purchase this service you need to have the current expansion and the current season on your account.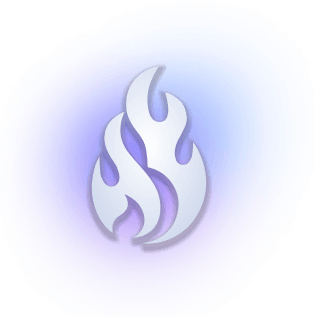 What are your refund rules?
Our refund rules are always customer-oriented.
You can always ask for a cash refund:
1. if the service has not been started yet
2. If the ETA for the service is far surpassed, or doubled. In that case we are obliged to give you your money back for the part of the order that was not completed yet.
3. You can also ask to change service at any point, receiving a credit refund.

Please note that as per our terms and conditions, the service starts once a booster has been found and the order has been organised.

In any case, if you experience delays caused by us or our player, we will always offer you a compensation (partial refunds, future discounts, website credit, or similar) even if it is not a cash refund case. We are on your side!
When will my service start?
After purchasing, we will immediately start looking for a player to start your Power Leveling boost in Destiny 2!
We will:
1. Contact our most experienced players manually
2. Show your order in a list of available orders (with all of your account data being anonymous, of course), so that all of our players can apply to complete the order. Our support team will choose the most appropriate player according to his current statistics, such as his assigned orders, his track record, or more.

Under normal conditions, we are able to start any service within a few hours. In case of delays, we will always help you out and issue a refund or compensation according to the case.
What happens after purchasing? How does this work?
Once you place your Power leveling order you will need to join our "Contact Only" Discord server: "https://discord.gg/Sef6HKC".
This will allow you to message our Discord support account "BlazingBoost Destiny2#2444" for Destiny 2, even without a friend request.
You can send a friend request to that same discord If you still can't find us.

After we confirm your order, we will start searching for available players.

You will be informed whenever someone is on your account by our discord support.
Our discord support will be available for you, too, 24/7 for any additional questions or doubts that you might have.
Why should I buy a Power Leveling boost in Destiny 2?
As previously mentioned, power leveling is a really important part of the Destiny 2 game.
Essentially, the higher your Power Level is, the more damage you're able to receive and inflict, meaning you can play more challenging missions, be that Nightfalls, Trials of Osiris, or Raids.
Every new season in Destiny 2 raises the Power Level cap by a certain number. Most seasons will raise the Power cap by 10, but seasons tied to expansions raise this cap by 50.
From the Lightfall Expansion and Season of Defiance, the minimum Power (Light) Level that you can have is 1600, and the maximum is 1810 (pinnacle cap), not counting artifacts.
High-End activities will require higher Power Level values: for example, in Season of Plunder, players need higher PLs to enter Grandmaster Nightfalls, Master versions of raids, etc.
Some activities are inaccessible until players reach certain Power Levels, like Trials of Osiris, Grandmaster Nightfalls, etc.
Certain PVP activities, such as Iron Banner or Glory Ranked, have Power Level Advantages Enabled, meaning that higher Power Level values will grant greater output damages.
Why should I buy a Power Leveling boosting service from BlazingBoost for Lightfall?
We've been in the boosting business since 2012. For Destiny 2 almost 2 years now. We are aware of how frustrating leveling your character can be, and we are here to save you time. With many experienced players on our roster, we can efficiently provide this service on all available platforms: PC, XBOX, and PS4/PS5.
What you can expect from us, if you decide to go power leveling service:
a truthful and precise time of completion for your order

a reasonable price with a quality player that will be assigned for this order

easy to use website chat and discord support - that will help you with any questions about your orders (available 24/7).
Your consumer rights are safe and respected through our Terms and Conditions. We want to deliver a good experience and not only a service. Our Trustpilot can show you the amount of respect that we have towards our customers and that people already trust us. We have over 30,000+ reviews and an excellent 5/5 rating.
How will you increase my power level in Destiny 2 Lightfall?
The power level can be progressed by doing any sort of activity in the game, that has as a reward Powerful or Pinnacle Gear. The best way to gain XP to increase your Power Level is by completing Seasonal Challenges.
Activities like raids, Crucible matches, Gambit matches, and many more grants a lot of XP as well. Players can gain XP points to increase their Power Level also when completing Weekly Milestones, including Powerful (up to 1800) and Pinnacle Drops (up to 1810).
If you are interested in activities that you can do to increase your power level, you should check our Weekly Pinnacle gear bundle, here.