REQUIREMENTS:
Destiny 2

Lightfall.

Requirements change depending on which level of upgrade players desire: to fully upgrade the

Solstice of Heroes

armor set, players must have 1600+ Power Level.
ABOUT SOLSTICE:
Solstice of Heroes is an event in Destiny 2 that takes place once a year in the summertime. This year, in 2023, it is taking place between July 19th and August 9th. It falls into the category of FREE content, which is precisely the reason why you should obtain your Solstice rewards as soon as possible, while it's still live!
The prime attraction of this event is, of course, the glowing armor, which is available in three Tiers - Tier 1, Tier 2 and Tier 3. You can get this magnificent armor for your Hunter, Warlock or Titan by purchasing our Armor Sets separately, or get the most bang for your buck and opt for our Solstice Sets Package for 3 Guardians, with fully upgraded armor sets (Tier 3). Solstice of Heroes also introduces a unique activity, European Aerial Zone, that is required to complete some of the tasks to upgrade Solstice of Heroes armor set.
Of course, there's a lot more content available for the Solstice event boost - the brand new Solstice Seal for the title Flamekeeper, as well as weapons such as Compass Rose and Something New. Don't miss out on them!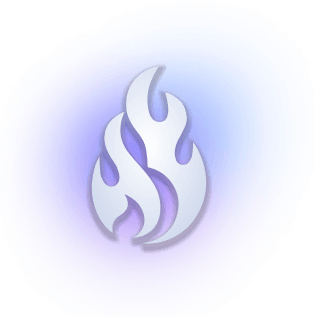 What is Solstice of Heroes?
Solstice of Heroes, or just Solstice, is the Destiny 2 summer in game event that is held once per year. There are a lot of unique cosmetics and shiny loot to grab that will keep you entertained and wanting to come back for more!

The major attraction of the event is the unique and exclusive armor and 3 new weapons that are up for grabs. The Sunlit armor is must have and the event is one of the best ways to snatch some high end gear.
Why should I buy a Solstice of Heroes event boost?
Solstice of Heroes has some unique and exclusive rewards that are only obtainable during the time that it is active. If you want to grab some of the much desired loot, you need to invest quite some time, since it's quite a grind on your way to the top! When you buy Solstice of Heroes event boost, we ensure that you won't have to spend as much time to get a fire-team together or repeatedly try to do the challenges with no avail. With the help of our PROs, you'll be able to breeze past these challenges and events while playing with efficient and friendly gamers, and end up getting all of the rewards that this event has to offer.
What does the event bring into the game?
Solstice of Heroes provides quite a substantial amount of new and exclusive loot. This includes the Sunlit armor, which includes a unique flashy glow and appearance that is provided after you upgrade your armor pieces with Silver Leaves, Silver Ash, and Kindling. The event also awards the first Strand Rocket Launcher available in the game, the Crowning Duologue, which will come in handy for end game content, as strand weapons are quite powerful. In addition to the Flamekeeper title, which can also be gilded by completing all the challenges in the event.
What are the benefits of playing Solstice of Heroes in Destiny 2?
With our Solstice of Heroes Services, you will be able to obtain a unique, glowing, Solstice of Heroes Armor Set for your desired character/s. To obtain each Armor Set, it is required to complete 24 different Challenges that once completed will also unlock the connected Triumphs for the Flamekeepers Seal.
This year, as usual, 3 Legendary weapons are available as part of the Solstice of Heroes Event: The new "Crowning Duologue" Rocket Launcher, gorgeous Hand Cannon, named "Something New", and the old-but-gold Compass Rose Shotgun.
What should I do to unlock the Solstice of Heroes Rewards?
Solstice of Heroes Event has gone through a major revamp in 2022: to unlock the new glowing Armor Set, you will have to complete 24 different Challenges; each Challenge is made up of 1 or more objectives, ranging from completing Crucible Matches or Vanguard Strikes, to the new Bonfire Bash Activity, and many more.
Why should I choose BlazingBoost for my Destiny 2 Solstice of Heroes service?
We are passionate gamers as much as you are. We've been in the industry since 2012, and with so many years of experience we've also earned a high expertise in e-commerce and customers relationships. Simply put, we are perfectly aware of what consumers want online:

- Consumer rights must be respected. Strange refund rules not to give back your money are absolutely forbidden by the law and by best business practices. We work hard to ensure you are always safe and that all of your consumer rights are respected.
- High speed at a good price
- Competent and friendly players
- Precise support available 24/7 that gives you clear and direct answers, rather than letting you waste time for hours without getting to a solution

If you wish to know more, simply check our Trustpilot and see what other thinks of us! With 33.000+ reviews, we have the best TrustPilot in the industry.