Select the service

Confirm the service

Choose payment method

Provide us info
Gambit Seal
The Gambit Seal that awards the 'Dredgen' title!
Trustscore 5/5 | 17,995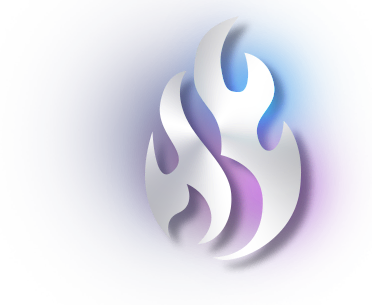 Requirements
IMPORTANT, READ CAREFULLY:
- If you buy a Recovery service, we will use a VPN for maximum protection in light of the 24th of August Bungie announcement. In fact, after the purchase, we will ask you to tell us which country our booster should connect to.
- For 100% bulletproof safety, we highly recommend Sherpa and Coaching services! This provides for an ultimate learning and fun experience without any risks for your account. Playing with pros is always a great idea.
- 1200+ Power Level
In order to grant the maximum level of customization, this service can only be bought if one of the checkboxes is chosen at the top, which will add the custom price on top of the basic fee. Please contact our LiveChat if you have any questions!
Service description
We will complete all the Triumphs associated with the Gambit Seal that you have selected. Pay less if you have progress!
Our reviews
What is Gambit Seal?
Seals are groups of Destiny 2 triumphs that once fully completed awards the player with a Title, that can be shown in-game under the player name. Gambit Seal is the seal related to the Gambit activity. Gambit Seal includes 12 different triumphs (different challenges to do inside the Gambit activity) that must be completed to earn the Dredgen in-game title.
What are the benefits of completing Gambit Seal in Destiny 2?
Players will complete the Gambit Seal and each triumph within it, increasing their total triumph score and acquiring the Dredgen in-game title.

Players will complete the Playing for Keep Badge, meaning they will obtain every single piece of armor, weapon, and miscellaneous gear original Gambit activity.
How to complete Gambit Seal in Destiny 2?
The triumph list is as follows:
Gambit: asks to complete all the Gambit triumphs.

Playing for Keeps: asks to complete the Playing for Keeps associated badge (asks to collect every armor, weapon, and miscellaneous gear from Gambit original activity).

High-Value Rank: asks to defeat High-Value targets in gambit from all enemy species (Cabal, Fallen, Scorn, Hive, and Vex).

Light Versus Light: asks to defeat an opposing guardian while his super is active.

Gambit for All Seasons: asks to win Gambit matches against all combatants races (Cabal, Fallen, Scorn, Hive, and Vex).

Dark Age Arsenal: asks to win a Gambit match with a Gambit weapon equipped in every slot.

Prestige: asks to earn 15000 Infamy Rank points and reset their Infamy Rank.

Army of One: asks to defeat an entire opposing team (4 guardians) in a single invasion as an invader.

Half-Banked: asks to deposit motes to at least half their bank's capacity in a single Gambit round.

Thrillmonger: asks to defeat 40 enemies in a single Gambit match without dying.

Protect the Runner: asks, as a fireteam, to win a Gambit match where a single player deposits 75 motes never losing any.

Aim to Misbehave: asks to complete the Malfeasance exotic quest and acquire Malfeasance exotic hand cannon.
Which are requirements in order to be able to complete Gambit Seal in Destiny 2?
Players must own Destiny 2 Forsaken expansion.

Players will need to have a good knowledge of the Forsaken expansion content, in particular of the Gambit activity mechanics.

Players must be 580+ Power Level.
Why is it difficult to complete A Gambit Seal in Destiny 2?
The list of triumphs required to complete the seal is quite long and time-consuming, meaning that completing it requires a lot of effort from the player and several weeks of gameplay.

Some of the triumphs are bound to fireteam collaboration, so players will have to have a good fireteam with them.