With Season of the Seraph here also comes new Legendary Weapons for you to farm, but Why spend your precious time farming away at something that would not be fun when you can easily get the Legendary Weapons Boost service from Blazing Boost to farm the weapons while you're even sleeping!
The current weapons in Season of the Seraph are
IKELOS_HC_V1.0.3 Hand Cannon
IKELOS_SG_V1.0.3 Shotgun
IKELOS_SR_V1.0.3 Sniper Rifle
IKELOS_SMG_V1.0.3 Submachine Gun
Fire and Forget Linear Fusion Rifle
Tripwire Canary Combat Bow
Disparity Pulse Rifle
Path Of Least Resistance Trace Rifle
Judgment Of Kelgorath Glaive
Retrofit Escapade Machine Gun
Just select the desired amount of weapons you want from our Bar Service for each one of these guns and we will farm them for as long as it takes for those guns to drop. And you get to keep all of them.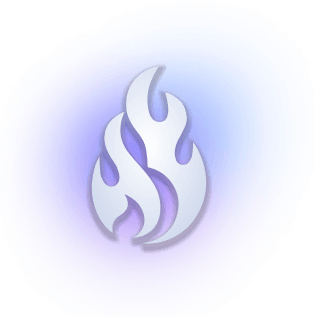 Why should I buy Legendary Weapons Boost in Destiny 2?
Time is everything in this world and we don't have enough of it. From our real-life obligations to needing to do something not all of us are free to constantly grind these weapons, but with our Weapon Boost, we will do all that labor for you. Even when you're at work or sleeping we will keep farming the weapons that you want and by the time you're back, you'll be able to play with them and show them off to your friends.
Why should I buy Legendary Weapons Boost from Blazingboost?
At Blazingboost, you have seasoned gamers sharing their vast experience in the past 10 years in this market. During those 10 years, we've been the biggest innovators and we are the industry standard. Satisfying your need as a client is our primary concern and our services and policies are custom tailored to that extent.
Our reputation is unmatched and you can see that on our Trustpilot page with over 30,000 reviews, so you can shop with peace of mind. We offer
24/7 support (live chat and discord)
Trusted, tested, and reliable boosters
Customer legal rights guaranteed
Bot & cheat-free services, 100% done by hand
Our package deals will allow you to save both time and money. We're aware that repeating any activity becomes dull after some time, even if it was interesting at first, that's why these packages can alleviate the grind and also help you not fall behind or miss out on the daily rewards.
What happens after purchasing?
Once you place your order, you will need to join our "Contact Only" Discord server: "https://discord.gg/Sef6HKC".
This will allow you to message our Discord support account "BlazingBoost Destiny2#2444" for Destiny 2, even without a friend request. You can send a friend request to that same discord if you still can't find us. After we confirm your order, we will start searching for available players.
If you buy this service with the recovery(account sharing) option, you will be informed by our discord support whenever someone is on your account.
Otherwise, in the case of Sherpa (self-play), we will make a chat, on discord, with you and your assigned team.
You can organize your schedule with that team from that point, and they will do their best to accommodate you.
Our discord support will be available for you, too, 24/7 for any additional questions or doubts that you might have.