Nightfall Adept Weapons are some of the most powerful PvP And PvE weapons in the game, it would be understandable that their grind would be hard considering that you have to be at the top of the light leveling experience even to have access to Grandmaster Nightfalls.
Each one of the unique adept weapons has its own usage in-game and playstyle. From The Pulse Rifles to the Grenade Launchers.
They are extremely useful in PvP scenarios like Trials of Osiris or the latest Dungeons to melt the Bosses as quickly as possible.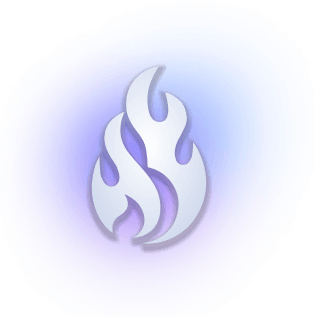 What are Nightfall Adept Weapons?
Nightfall unique Weapons were introduced by Bungie in Destiny 2 within the Beyond Light Expansion as rewards on Nightfall Strikes completion up to Master Level.
For Grandmaster tier completions instead, Bungie has introduced an enhanced version of the Nightfall Weapons, called Adept Weapons.
These enhanced weapons can slot Adept Mods, granting the best upgrades. The current available Adept Weapons in Destiny 2 are:
Horror's Least (Adept) - Pulse Rifle

The Militia's Birthright (Adept) - Grenade Launcher

Silicon Neuroma (Adept) - Sniper Rifle

Mindbender's Ambition (Adept) – Shotgun

D.F.A. (Adept) - Hand Cannon

Duty Bound (Adept) - Auto Rifle
Why should I buy a Nightfall Adept Weapons Boost in Destiny 2?
Players will have some of the best legendary weapons in the game for PvP and a for PvE.

Players will be able to get all the GrandMaster Level Nightfall Rewards, included Ascendant Shards and Exotic Gear.

Players will unlock various triumphs connected to Grandmaster Level Nightfalls, required to complete both the Conqueror Seal and the Gilded Conqueror Seal.

Players will be able to unlock the Weekly available Adept Mod.
How to get Nightfall Adept Weapons in Destiny 2?
Players must complete Grandmaster Level Nightfalls: Adept Weapons could be obtained as a reward on completion.
Which are the requirements in order to be able to get Nightfall Adept Weapons in Destiny 2
Players must own the corresponding DLC for that Nightfall Strike.

Players must own the Current Season.

Players must have 1595+ Power Level.
Why is it difficult to get the Nightfall Adept Weapons in Destiny 2?
Grandmaster Nightfalls are the toughest activity in the game, being on the highest Power Level possible for the current season.

Players will have to complete Nightfalls with a 25 Level difference.

Adept Weapons are legendary weapons, meaning that they will come with random perks when players get it: they could have to run Grandmaster Nightfall activity multiple times to get the desired roll.