Select the service

Confirm the service

Choose payment method

Provide us info
x2 Flawless Trials 7-0 Bundle (Mercy+Confidence Passage)
This service is a bundle. We will complete two Flawless Runs (the second one with the Confidence passage).
Trustscore 5/5 | 9,229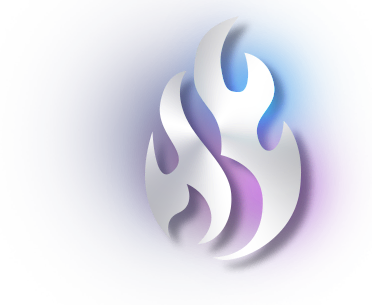 Requirements
Important: we guarantee that every order is completed without any cheating.

First Week of Beyond Light Trials (27th November):
19€ + 29€ is the base price for x2 Trials 7-0, one with Mercy and one with the Confidence Passage.
We have very high capacity to sustain a lot of orders.
However, due to to the potentially high demand, we suggest considering the +10€ option to be 100% sure that we will complete the order in time (particularly by Tuesday the 1st of December).

Further details about ETA and our Express options:
Blazingboost's focus is transparency and honesty. We try to write requirements and disclaimers that are as detailed as possible so that you always know what to expect.
For any Trials order, our absolute priority is making sure you are Flawless by the end of the reset (unless you buy very close to the end of the activity). In general, 80% of our Trials orders are completed within a few hours of us getting in touch with you on Discord. However:

- Our priority list is both chronological and dependant on Express options. A non-express order bought on Friday and not done for 24+ hours is as important as a Super Express recent order on a Sunday.

- At some times of the day boosters are sleeping or less active, which can cause small delays.
- Crossaving helps A LOT because a PC booster could complete your PS4 or XBOX order, for example. If needed, we have a guide that helps you Crossaving in 1 minute. A PS4 booster that contacts us and is ready to take a Trials order may be able to jump on the most recent PS4 non-express order while a 12 hours old PC Express order is still waiting because of no crossave (it must also be said that there are less Console players and boosters in Destiny 2, as opposed to PC).

- In case of delays, we will always compensate with extras AND give you 100% priority on the next Friday. We are always on your side.
- If you are buying Trials few hours before the end of the activity, please consider Express or Super Express. The popups on the checkboxes explains how the options work.

- Some Trials services are literally identical and boosters will complete them in 'random' order. At peak evening time ten identical services may be bought in 15 minutes.
We hope this explains why the ETA can seem vague (1-48hours)! You deserve to know what happens behind the scenes.
- 1210+ power level is the minimum to enter Trials. Please select the extra option if you are below 1230 though, as your service will be harder.
Service description
We will complete two Trial of Osiris Flawless Runs. This service is a bundle as the second one with the Confidence Passage costs less. The rewards will be two Flawless pieces of loot (Pinnacle + Powerful).
Our reviews