Nightfall Strikes are a 3 player activity that resembles Dungeons. Finding a team that can carry you to get your adept weapons in Grand Master Nightfall Strikes can be a nightmare, as you don't know who you're teaming up with and their skill. But with our Nightfall Sherpa Carry service, you're guaranteed to play with the top destiny players that will make nightfalls feel like a breeze.
Nightfall Difficulties:
Adept:

base difficulty.

Hero:

minor difficulty increases with a minimal chance of obtaining exotic armor.

Legend:

slightly increased difficulty with a small chance for better rewards, including exotic armor.

Master:

significant increase in difficulty with an increasing chance for better rewards including high-stat armor and exotics.

Grandmaster:

the most challenging content in the game with the best drops, guaranteed exotic loot if you kill all champions.
Grandmaster Nightfalls are one of the hardest activities within the game, in the range of Master Raids and Dungeons. They are mandatory for every serious player due to unique loot pools and a weekly rotation of weapons.
The Title and Seal associated with Grandmaster Nightfalls is "Conqueror" which requires the completion of six different Grandmaster Nightfalls using all four subclasses, a high score, and 100 Champions defeated in Nightfall strikes.
You can get the Gilded Conqueror Seal by completing all seasonally rotated Grandmaster Nightfalls through a launch node within the Vanguard playlist.
The Six Grandmaster Nightfalls on the list in Season of the Plunder are:
The Glassway

The Lightblade

Fallen S.A.B.E.R.

The Disgraced

Exodus Crash

The Devils' Lair
Grandmaster Nightfalls usually require a high amount of coordination, ammo economy, and tricks only the Pro players know. Go on a journey with professional players and experience Destiny 2 endgame with our Nightfall Strikes Boost found on this page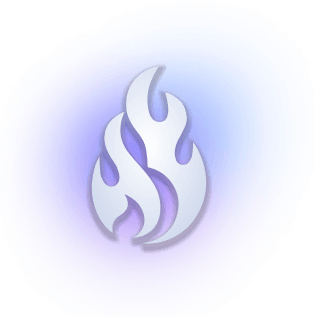 What happens after purchasing? Can I still log my account?
After having bought the service, we need you to kindly insert your login information (if your service requires account sharing) and your Discord contact. For specific directions, feel free to also fill the 'Note' field. Feel free to log in and play normally – we will let you know when the service will be in progress.
How do I get in touch with you?
After completing the whole process, please join this Discord server "https://discord.gg/Sef6HKC" . By default, you should have messages enabled between common server members. This will allow you to message our support contacts!Our Destiny 2 support account is: "BlazingBoost Destiny2#2444".
How long will the order take? What is an ETA?
An ETA is an estimate of how long the order should take under normal conditions. We love being honest with our customer base – it is impossible for us to be exactly sure about the length of your service, but we will always do our best to stay within the estimate by contacting all of our available boosters as soon as we receive your order!
What is your refund policy?
As a short sum up, you can always ask for a cash refund if:A = Your order is unsuccessful or is taking too long (having greatly surpassed the ETA, for example).B = We have not assigned your order yet or organized anything for it to start.If you want to change service (even during its completion or after its assignment), we always offer Credit refunds so that you can choose something else.For a detailed explanation of all of our Terms of Service and Refunds policies, please visit https://blazingboost.com/en/termsandconditions.