Select the service

Confirm the service

Choose payment method

Provide us info
Divinity - Exotic Trace Rifle
The Exclusive Garden of Salvation Raid Exotic Trace Rifle, Divinity
Trustscore 5/5 | 17,995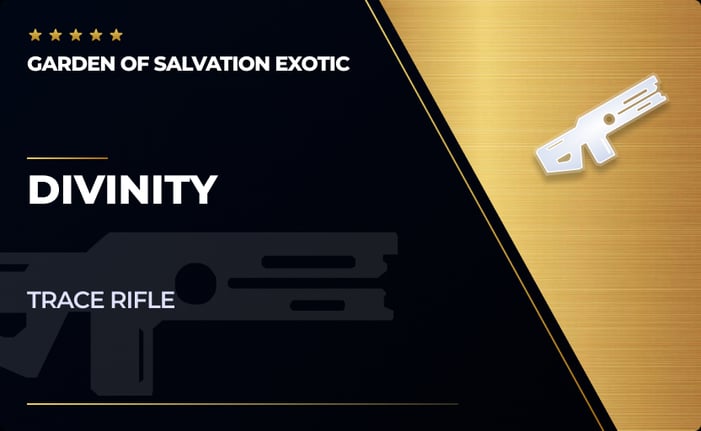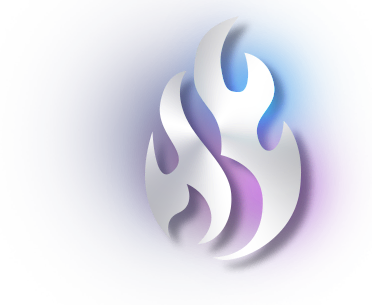 Requirements
IMPORTANT, READ CAREFULLY:
- If you buy a Recovery service, we will use a VPN for maximum protection in light of the 24th of August Bungie announcement. In fact, after the purchase, we will ask you to tell us which country our booster should connect to.
- For 100% bulletproof safety, we highly recommend Sherpa and Coaching services! This provides for an ultimate learning and fun experience without any risks for your account. Playing with pros is always a great idea.
- 1100+ Power Level
- Shadowkeep
- Shadowkeep Moon Story Completed
In order to grant the maximum level of customization, this service can only be bought if one of the checkboxes is chosen at the top, which will add the custom price on top of the basic fee. Please contact our LiveChat if you have any questions!
Service description
We will complete the Divinity Exotic Quest in the Garden of Salvation Raid and claim Divinity.
The Divinity is a Trace Rifle that creates a circle for a crit box after a few seconds of consistently shooting it at an enemy. The exotic Trace Rifle is amazing in most raids and most boss fights in Nightfalls as well. A must have to succeed in Destiny 2!
Our reviews
What is Divinity?
Divinity is an Exotic trace rifle introduced by Bungie in Destiny 2 as part of the Season of the Undying. Divinity is an Exotic trace rifle with a few unique perks: Judgement (sustained damage from this weapon envelops the target in a field that weakens and disrupts them) and Penance (targets under the effect of Judgement long enough are struck with a burst of damage). Divinity Exotic trace rifle is an exclusive reward that players could earn through Garden of Salvation Raid completions
What are the benefits of having Divinity in Destiny 2?
Divinity is one of the best trace rifles in Destiny 2.

Players will have one of the best support weapons in Destiny 2.

Players will have one rarest piece of Exotic weapon.
How to get Divinity in Destiny 2?
Players will have to complete several steps of an Exotic Quest, as follows:

Scan Oracles within three Nessus Lost Sectors

Kill Vex enemies on the Moon to get Decryption Cores

Buy an Empowered Decryption Core with your Phantasmal Fragments that are randomly earned from chests, lost sectors, and public events while being on the moon.

Run Garden Of Salvation Raid and complete the seven hidden puzzles along the way.
Which are requirements in order to be able to get Divinity in Destiny 2?
Players will need to own the Shadowkeep Expansion.

Players will need to have 940+ Power Level.
Why is it difficult to get Divinity in Destiny 2?
Garden of Salvation is part of Destiny endgame activities, that require players to have a very good amount of skill and knowledge.

In order to earn Divinity players will need to complete a specific Exotic quest, that will take several hours of gameplay.