Destiny 2 raids are 6 men activities that represent the peak of gaming experience for the majority of players. The Vow of Disciple raid on master difficulty is a perfect way to give players additional challenges with this new difficulty.
This includes new champions, modifiers, mobs, etc.
On this page, you can buy Vow of the Disciple raid services on master difficulty with Recovery (account sharing) and Sherpa (Selfplay) option, available on all platforms: PC, XBOX, and PS4/PS5.
What rewards you can get from the Vow of Disciple raid on master difficulty:
- An adept version of legendary raid weapons that can be obtained by doing a weekly challenge on master difficulty
- High stats armor set pieces (59+ )
- Completing Triumphs for your raid seal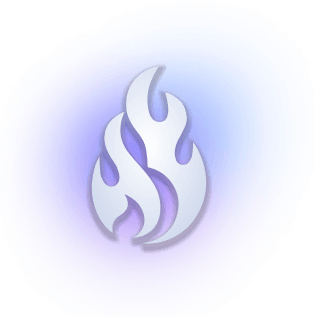 Why should I buy the Vow of the Disciple Master Raid boost?
Raids are the peak of Destiny 2 endgame, so players will need to have a good knowledge of endgame mechanics to survive all the encounters. The Vow of the Disciple Raid is the newest raid in Destiny 2, with tons of tough enemies with the highest power level in the game.
We know that raiding with random people can be hard and full of toxicity. There is a lot of shaming and blaming each other when your team gets wiped.
Raiding with friends is great, but sometimes they are just not geared enough, or simply you can not schedule a playing time together. We are here to solve those issues for you.
More than anything else you need a quality and well-organized team with well-defined roles and a team that is geared for this particular raid.
And last but not least: It should be fun.
We have many skilled and experienced players that completed many raids so far. Their main goal is to help you achieve what you paid for, and for you to have a pleasant experience. Therefore, whether you choose to get The Vow of the Disciple carry in Recovery (account sharing) or choose to play together with our boosters (Sherpa) you won't make a mistake.
Sherpa will allow you to have a great time while learning a thing or two, without feeling the pressure of performing, our boosters will do most of the work.
Why should I buy the Vow of the Disciple Master Raid services from you?
BlazingBoost stands among companies that are pioneers in the boosting industry. With more than 10 years of experience, we've managed to establish a perfect environment for every customer, we perfectly understand what every customer needs. Our boosting team is carefully selected and picked, every single booster is tested or checked, to ensure a high-quality service.
Our focus is especially on:
- providing a realistic and precise time for order completion
- offering a competitive and the most affordable price on the market
- providing an excellent customer support through our website and discord chat (available 24/7, 365 days a year)
- constant improvement and finding better ways to answer all your needs
- establishing trust and long term relationships with new or existing customers
Your customer rights are safe and respected through our Terms and Conditions. Delivering a good experience is as important to us as the service itself. We have many loyal and trusting customers already, which can be confirmed by our Trustpilot, over 25 000 reviews with a 5/5 grade.
Who is going to boost me?
One of the main goals of BlazingBoost as a company is to provide you with high-quality players.
This means that we always wish to work with fast, reliable people who will respect your time and give you a sense of security. Our boosters are thoroughly tested, before joining our company, and they have a clear guidance on how to be friendly and respect you as a customer.
As for their game knowledge, in this case, the Vow of the Disciple raid, they already know all the tricks, weapons that are needed, optimal armor stats, mods, and everything else. Our boosters have teams that are ready and assembled specially for boosting you through the raid, many of them even completed the Day 1 raid on contest mode. Basically, they know this raid in and out already, which will ensure successful and fast completion.
The only choice that you have to make is to decide to play together with one of our teams (Sherpa) or you will choose to do this service with account sharing (Recovery).
What happens after purchasing? Will I lose access to my account?
After you finish your purchase of Vow of the disciple master raid services, you will need to get in touch with us, by joining our "Contact Only" Discord server: "https://discord.gg/Sef6HKC". This will allow you to write to our Discord support account: "BlazingBoost Destiny2#2444" for Destiny 2. Another option is to send a friend request to that same discord if you struggle to find us on our discord server. Your order will be confirmed soon after and we will start to search for available players.
In case you chose Sherpa (selfplay) option, a team or a player will be found and a conference (chat) on Discord will be created. This way you can organize your playing schedule with your boosters, and arrange all details together.
In case you ordered this service with an account sharing option (recovery), we will start searching for available players and inform you when we find someone. We will always tell you when someone will be using your account. This ensures that you WILL NOT lose access to your account completely. If you wish to play, all you need to do is to contact us on Discord; we will check with our booster, and if your account is free to use, you can play.
We are available on Discord 24/7, so feel free to contact us at any time about everything that bothers you.
Is this service safe?
Account safety is one of the crucial parts of any boosting service. As a company with long term experience in the boosting business, we want to have a special focus on this part of the service. That means we are always up to date with everything and we offer complete transparency to all our customers.
With that being said, Sherpa (selfplay) services for Destiny 2 are 100% safe. There is no risk involved as you will play on your account, together with our boosters. We always recommend Sherpa not only for safety, but for an entertainment value too. You will experience the Vow of the Disciple raid from the front seat, learn a lot about strategy for this raid and the most efficient way to do it, and most importantly, have fun.
Another option that we offer is Recovery (account sharing). This means that you will leave us your account information, on the website, after the purchase. We will find a player to play for you; that player will be using a VPN to protect your account. We can guarantee that no cheats, bots or any external software will be used while someone is on your account; and that nothing will be removed from your account without your permission.
There is a small ban risk involved, in line with the new Bungie policy, against account sharing. As previously mentioned VPN will be used to lower that risk. We encourage you to think about Sherpa orders whenever possible, as a 100% safe option. If that is not an option for you, we will do everything in our power to protect you.
What do I need to have before buying this service?
- You need to have The Witch Queen expansion
- Power level 1590 is required (If you do not have this requirement, you can select extra options on the service page)