Sherpa Vanguard Rank Boost - Destiny 2
Sherpa Vanguard Rank Boost - Increase your Vanguard Rank in Destiny 2
Select your starting Vanguard rank and your desired goal for the boost! If you want to reset and restart, please purchase a second order. Example: 5k on First Reset; 5k on Second Reset currently requires you to buy once from 5k to 10k and then from 0 to 5k again. You will get a discount with Blazing Points too.
By buying this service we will be getting you to your desired Vanguard Rank. This will include quite a lot of loot along the way depending on how many Vanguard Ranks you're looking to buy.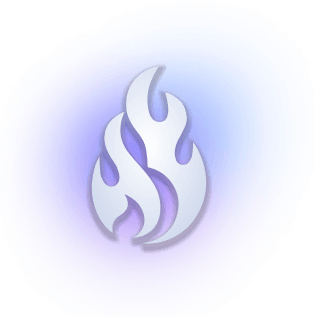 What is a Vanguard Rank Boost? Why is it important?
Vanguard Ranks are tied to Vanguard Ops (Strikes) and Nightfalls. Vanguard Ops used to only consist of strikes, but ever since the battlegrounds were added they are a part of them as well. On the other hand Nightfalls are a harder version of strikes, they have difficulties ranging from Adept (The easiest) to Grandmasters (The hardest). No matter which one of these are played, Vanguard Ranks can be earned from all of them. Repeatedly clearing said activities will net you more Vanguard Ranks up to a streak of 5.
Why should I buy a Vanguard Rank Boost in Destiny 2?
By buying Valor Ranks you are automatically getting progress towards your rewards with Zavala. These rewards include plenty of materials that are usually required for masterworking gear such as Enhancement Cores, Enhancement Prisms and even an Ascendant Shard when resetting your rank. Alongside all of these rewards, you will be getting a handsome amount of armor and weapon drops just from the strikes themselves. All of those drops are for you to keep when purchasing this service!
What are all the Vanguard Rank rewards that are available and what are their requirements?
Rank-ups
x1 Legendary Engram for each rank up
x1 Prime Engram for each Major Rank
Rank 4
Rank 7
Rank 10
Rank 13
Rank 16
Cry Mutiny Grenade Launcher
x1 Ascendant Shard upon resetting your rank
Which are requirements in order to be able to get a Vanguard Rank Boost in Destiny 2:
Players must own Destiny 2 The Witch Queen.
Playest must be 1350+ Power Level.
Why is it difficult to get Vanguard Rank Points in Destiny 2?
In order to gain Vanguard Rank Points, and obtain all the connected rewards, players will have to play several consecutive Strikes.
The activity can be repetitive in the long run.
Do you offer any customization options?
Our current system allows you to choose exactly the Vanguard rank you are at and the points you need. This makes you pay the accurate price for your missed points, allowing for customization. Extra options also provide discounts in case you want Master Nightfall Completion.