Experience Destiny 2 Raids like never before!

When it comes to experiencing Destiny 2 content to its fullest, there is nothing quite like a raid. These 6-player activities are packed with multiple encounters, puzzles, mazes, secrets, and much more. With each encounter, you are taken deeper into the story of the Guardians, the Traveler, and the Vanguard, immersing you in an alternate reality that can keep you engaged for hours. When getting yourself a Destiny 2 Raid Boost you'll be doing yourself a favor! Instead of wasting a ton of time figuring out mechanics, failing DPS phases and so on, you'll be saving time instead by playing with our PROs and learning in the process!
What can I expect from these raids? What are they about?
The Destiny 2 raid line-up boasts some of the most iconic and thrilling raid experiences in gaming history. From the stunning Dreaming City to the perilous depths of the Last Wish raid, the electrified pools of the Black Garden in the Garden of Salvation raid, the dusty ruins and outer space of the Deep Stone Crypt, the Vex danger in the Vault of Glass, and the epic battle against Oryx, the Taken King in the King's Fall, fighting against Nezarec / The Explicator in Root of Nightmares, the experience is truly captivating. And with the latest addition to the Destiny 2 raid line-up, we will be fighting against the God Knight, Crota, Son of Oryx in Crota's End.
One of the best things about Destiny 2 raids is that each raid comes with its own exotic weapon, which adds to the allure of the experience. Whether it's the violent fusion rifle One Thousand Voices from the Last Wish raid, the versatile rocket launcher Eyes of Tomorrow from Deep Stone Crypt, or the fan-favorite fully automatic Fusion rifle Vex Mythoclast from Vault of Glass, each weapon is a unique addition to your arsenal that can't be obtained anywhere else.
Why BlazingBoost?
At BlazingBoost, we offer Destiny 2 raid boosting services that let you experience the thrill of the raid without any of the stress. Our skilled and professional players can complete the raid for you or guide you through each encounter, teaching you the mechanics and improving your PvE skills. Our Sherpa and Coaching services are 100% safe and guaranteed to help you grow as a Guardian.
Whether you want to get the best gear in the game, save time, or just enjoy Destiny 2 to the fullest, our Destiny 2 raid boost services are here to help. So, if you're looking to conquer the most challenging content in Destiny 2, look no further than BlazingBoost.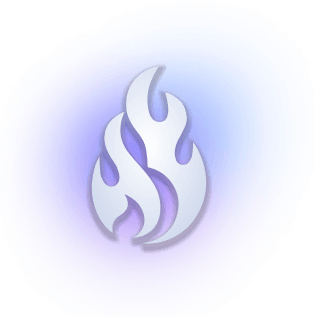 Raids are the peak of Destiny 2 PvE endgame activities: 6-players fireteam must adventure through several mechanics and bosses to collect the unique loot bound to it. Several Raids were introduced by Bungie in Destiny 2 Game in the first 3 years of the game; these Raids are:
Last Wish: the best Raid ever introduced in Destiny Games, it takes place on the Dreaming City; you must defeat Riven, the last of the Ahamkara.

Garden of Salvation: Shadowkeep Expansion exclusive Raid that takes place in the Black Garden.

Deep Stone Crypt: Beyond the Light Expansion Raid takes place on a long lost planet called Europa, the raid brings us new challenges and Exotic Rocket Launcher Eyes of Tomorrow

Vault of Glass: This is the raid that has been brought back from Destiny 1, it is also the first raid that has been introduced with the Master Contest Mode, which brings challenges for the players that seek one. Amazing new weapons, and Exotic Fusion Rifle Vex Mythoclast.

Vow of the Disciple: This raid was released with The Witch Queen. One of the harder raids, the raid requires a lot of knowledge and communication in order to be completed. It features Rhulk, Disciple of the Witness, with a lot of great new weapons, and the Exotic Pulse Rifle, Collective Obligation

Root of Nightmares: The first raid intoruduced in Lightfall expansion, we take on Nezarec, the Final God of Pain. The raid includes many challenging encounters, with great rewards such as the Exotic Shotgun, Conditional Finality and an amazing set of Legendary weapons!

Crota's End: The latest raid released in Destiny 2, and the 2nd in Lightfall. Crota's End is a reprised raid, making a return from Destiny 1. Players will be returning to Hellmouth to bring down Crota, Son of Oryx.
What are the benefits of buying a Raid Boost in Destiny 2?
You will get all the exclusive loot coming from the selected Raid/s.

You will get all the miscellaneous content related to the selected Raid/s.

You will get all the Triumphs for completing the selected Raid/s.

You will be saving tons of time by playing with our PROs and learning in the process.
How do I complete Raids in Destiny 2?
You must form a 6 players fireteam and complete every step of each raid.

Raids are challenging, a lot of them require great communication and guardians playing in synergy, by getting a Destiny 2 raid boost, you will be avoding the toxcity of LFGs and be paired with a great fireteam of PROs to guide you through, and efficiently clear the raid/s.
What are the requirements to get Raid Boosts in Destiny 2?
There are no general requirements. Every Raid has its specific requirements.
Why is it it difficult to complete Raids in Destiny 2?
Being the peak of Destiny 2 PvE endgame, Raids are actually tough activities and require a good amount of skill and communication with your teammates.

As newer raids come out many teams won't want to play through the older content anymore and forming a 6 man team might prove to be tough.

Master raids provide a challenging experience and an engaging end game content, you will have to collaborate and communicate with your teammates to breeze through the encounters
Can I ask for a custom quote for my Destiny 2 raid boost?
Absolutely! Contact us on Discord at BlazingBoost Destiny 2#2528, or on our website's Livechat. Our services are highly customizable, if you want us to setup a specific order for you, we're always ready to make that happen with our custom options.
Who will complete my Destiny 2 raid boost?
We work with seasoned teams and pro players who are in this industry for years. The vast majority of our pros have achieved Day 1 Raid emblems in the past, clear content very quickly, or are PvP gods.
As you can see on our Trustpilot, we are obssessed with customers' satisfaction and services' quality. This is only achievable by carefully picking the right players who have the right mindset and take this business seriously.
All of our pros are contracted with us, regularly checked, and understand the importance of keeping every customer happy when shopping online.