Select the service

Confirm the service

Choose payment method

Provide us info
Chaperone - Exotic Shotgun
The Exotic Slug Shotgun, Chaperone
Trustscore 5/5 | 17,995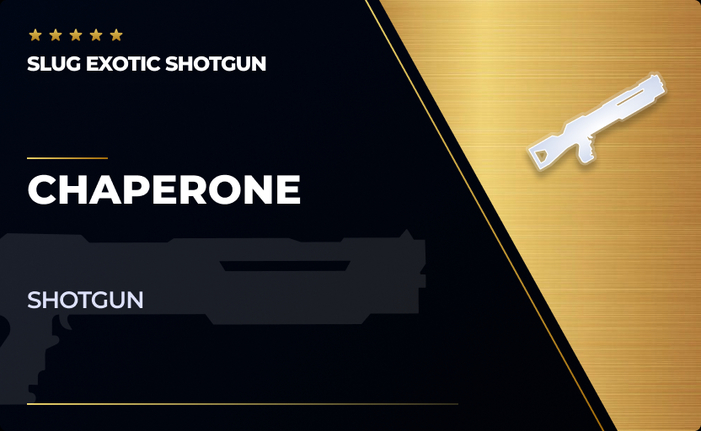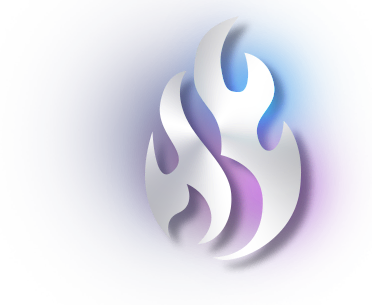 Requirements
IMPORTANT, READ CAREFULLY:
- If you buy a Recovery service, we will use a VPN for maximum protection in light of the 24th of August Bungie announcement. In fact, after the purchase, we will ask you to tell us which country our booster should connect to.
- For 100% bulletproof safety, we highly recommend Sherpa and Coaching services! This provides for an ultimate learning and fun experience without any risks for your account. Playing with pros is always a great idea.
-Forsaken
-Quest Already Acquired
In order to grant the maximum level of customization, this service can only be bought if one of the checkboxes is chosen at the top, which will add the custom price on top of the basic fee. Please contact our LiveChat if you have any questions!
Service description
We will complete the Chaperone Exotic Quest and claim Chaperone. The Chaperone is a shotgun with a precision frame (slug shotgun). Precision frame shotguns are not a one-shot kill to the body since you have to aim to the head. The Chaperone has the most range out of all shotguns in the game.
Our reviews
What is The Chaperone?
Chaperone is an Exotic primary shotgun with a few unique perks. One is Precision Slug (fires a single-slug precision round) and the Roadborn (precision kills briefly grants bonus handling, range, and precision damage with this weapon). Chaperone Exotic shotgun is bound to its specific Exotic Quest, which will award players with the Chaperone Exotic primary shotgun once completed.
What are the benefits of having The Chaperone in Destiny 2?
Players will have one of the best primary slug shotguns in Destiny 2 for PVP, and a viable option for PVE.
How to get The Chaperone in Destiny 2?
In order to obtain Chaperone, players will need to complete their Exotic Quest as follows:

Visit Amanda Holiday after receiving the 'Holiday Family History' quest from any activity

Get 20 Shotgun Kills in Crucible (PvP)

Get Arc, Solar, and Void Kills in Crucible (PvP)

Get 20 Guardian kills in Gambit (PvP/PvE)

Return to Amanda Holiday to receive The Chaperone
Which are requirements in order to be able to get The Chaperone in Destiny 2?
Players will need to own Forsaken.

Players will need to own Chaperone Exotic Quest.
Why is it difficult to get The Chaperone in Destiny 2?
Players will need to spend several hours of gameplay in order to obtain Chaperone Exotic primary shotgun.