WHAT IS IN ROTATION THIS WEEK IN DESTINY?
There's always a ton of content to do in Destiny 2, however, some activities should be prioritized over others! We are here to help you with keeping up to date with the most recent pinnacle activities.
In our new section of this week in Destiny, you can find a wide varierty of services, covering all main aspects of Destiny 2 endgame! Find anything from nightfalls, and weekly exotic missions, to Trials of Osiris flawless runs and Master Raids.
Get all kinds of loot that everyone is after, and deck out your guardian with some of the best possible gear in-game! Grab your weekly adept weapons, grab your artifice armors and farm out your red borders to maximize your potential output and enjoyment of the game.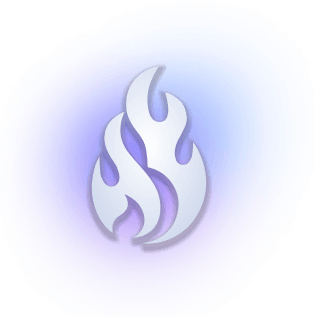 How does your 'This Week in Destiny' page work?
Every single Tuesday at 18:00 CET / 13:00 EST, we have a designated team who provides us with the latest information about this weeks' rotation and all the sweet loot you'd be able to put your hands on! We also do our utmost best to keep track of rotations, and provide you with opportunities that would allow you to plan for next week as well.
When you visit our This Week in Destiny section, you can rest assured that you're getting the latest and greatest activities your characters will get to breeze through with the help of our pros!
What is the content that could be in rotation every week?
In our section for ever changing rotational content you can expect to find the following activities cycling every week!
Dungeons which can be in rotation:
Shattered Throne
Pit of Heresy (Best non-artifice

high-stat armor

farm!)
Prophecy
Grasp of Avarice (available in

Master difficulty

)
Duality (available in

Master difficulty

)
Spire of the Watcher (available in

Master difficulty

)
Ghosts of the deep (NEW in rotation, also available in

Master difficulty

)
Raids which can be in rotation:
Last Wish (

One Thousand Voices

) (

Meta Red Border Weapons

)
Garden of Salvation (

Divinity

)
Deep Stone Crypt (

Eyes of Tomorrow

) (

Meta Red Border Weapons

)
Vault of Glass (Recently buffed!

Vex Mythoclast

) (

Adept weapons

)
Vow of the Disciple (

Collective Obligation

) (

Meta Red Border Weapons

) (

Adept weapons

)
King's Fall (

Touch of Malice

) (

Meta Red Border Weapons

) (

Adept weapons

)
Root of Nightmares (

Conditional Finality

) (

Meta Red Border Weapons

) (

Adept weapons

)
Weekly Exotic Missions:
Presage (

Dead Man's Tale

)
Vox Obscura (

Dead Messenger

)
Operation: Seraph's Shield (

Revision Zero

)
Trials of Osiris Weapons:
Unexpected Resurgence Adept
Cataphract GL4 Adpet
The Messenger Adept
Eye of Sol Adept (

Returning

)
Igneous Hammer Adept
Incisor Adept (

NEW

)
Grandmaster Nightfall Weapons you can expected from the 19th of December:
Braytech Osprey Adept
Warden's Law Adept
Pre Astyanax IV Adept
Uzume RR4 Adept (

Returning

)
Loaded Question Adept
Undercurrent Adept (

NEW

)
Who will complete my order for activities available This week in Destiny?
We work with seasoned teams and pro players who are in this industry for years. The vast majority of our pros have achieved Day 1 Raid emblems in the past, clear content very quickly, or are PvP gods.
As you can see on our Trustpilot, we are obssessed with customers' satisfaction and services' quality. This is only achievable by carefully picking the right players who have the right mindset and take this business seriously.
All of our pros are contracted with us, regularly checked, and understand the importance of keeping every customer happy when shopping online.
Why should I order services from weekly rotational content?
Our "This Week in Destiny" category serves as your main spot to find all the relevant rotations currently available in the game and will allow you to have a far clearer view of all our available promotions!
When you keep up with the all the weekly activities, you can gain a great edge on your fellow players! Get more power level, get more XP, level faster, and most importantly get as many weapon drops as you can to get that long sought after god roll for your dream weapon.
Make sure to keep checking it out each week as the category is everchanging in order to keep up with the rotations, and do all the relevant content in-game with a breeze!